4-star hotel in Capo Vaticano:
Midenza Seaside & Nature Retreat
an exclusive retreat, located on the Costa degli Dei in Calabria.
Welcome to Midenza Seaside & Nature Retreat, your 4-star hotel in Capo Vaticano, one of the best vacation spots in southern Italy
Our Suites, our Apartments and our Rooms are located in a privileged position, some of them are on a slight hill surrounded by nature, and others a few steps from the beach.
The sea view is spectacular with Stromboli and the Aeolian Islands on the horizon, the atmosphere is relaxing and the welcome is warm and attentive. You can spend a relaxing holiday with your family or land for a romantic getaway of harmony and well-being.
Immersed in the scents of the Mediterranean scrub, it will be easy to accept the invitation of mother nature to reconnect with her simplicity and leisurely pace.
In this journey of discovery, you will find another special accomplice, the sunset, which here in our 4-star hotel in Capo Vaticano, will accompany every evening with new nuances and with its captivating charm.
And when darkness falls, even the cool sea breeze arrive to enhance the evenings, in our relaxation areas among the olive trees and in the lounge bar, where you can enjoy time with friends and family.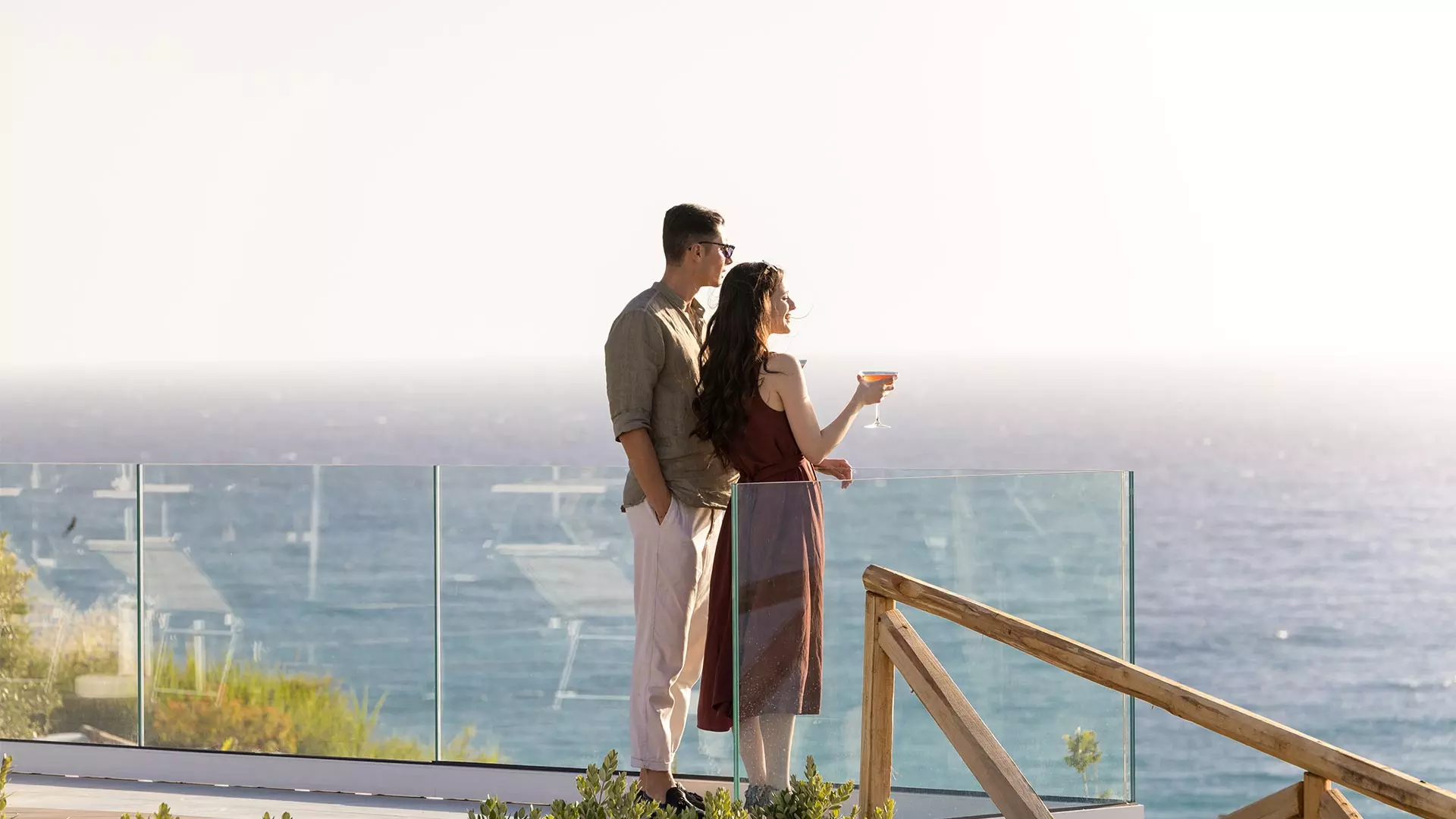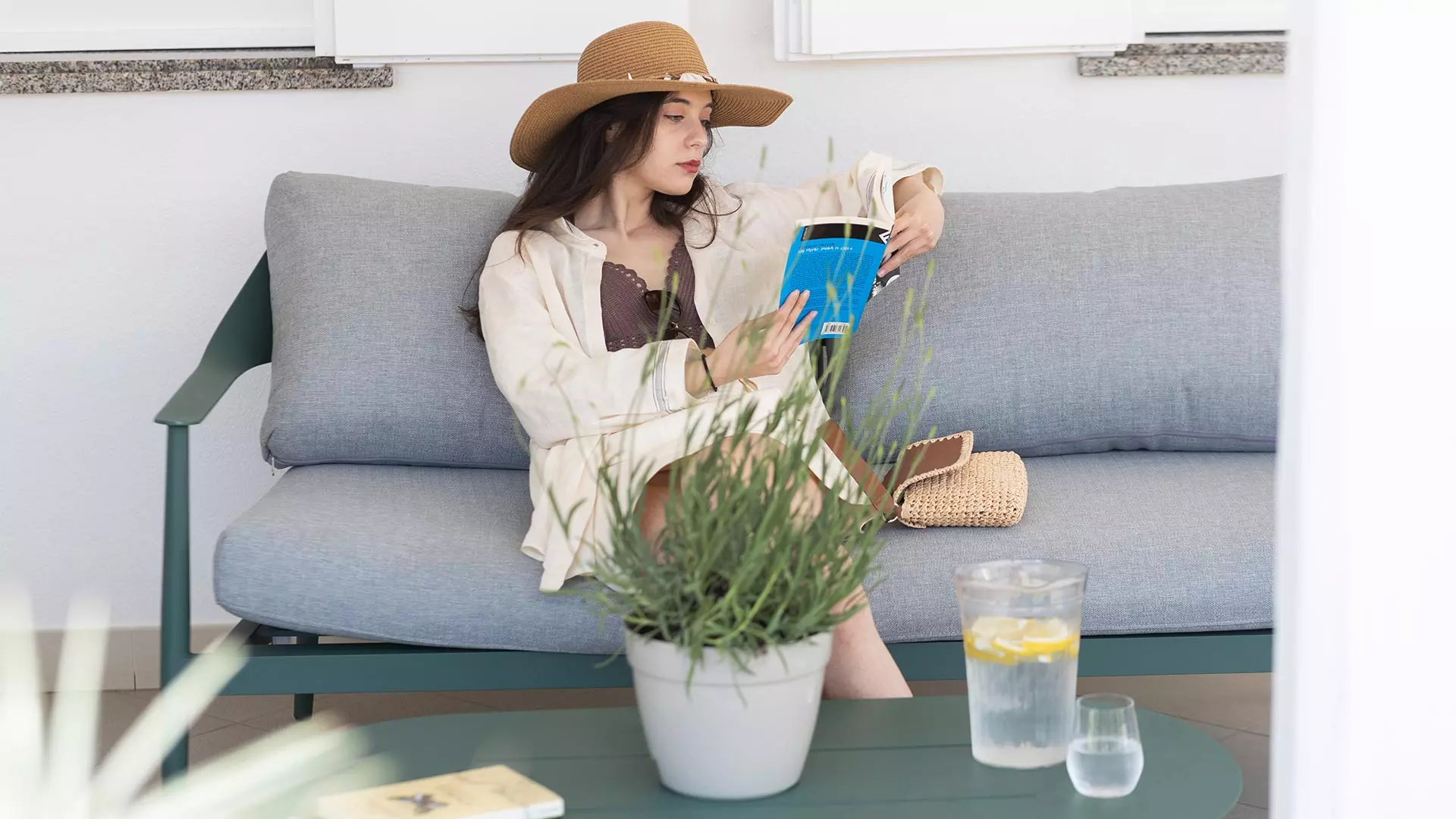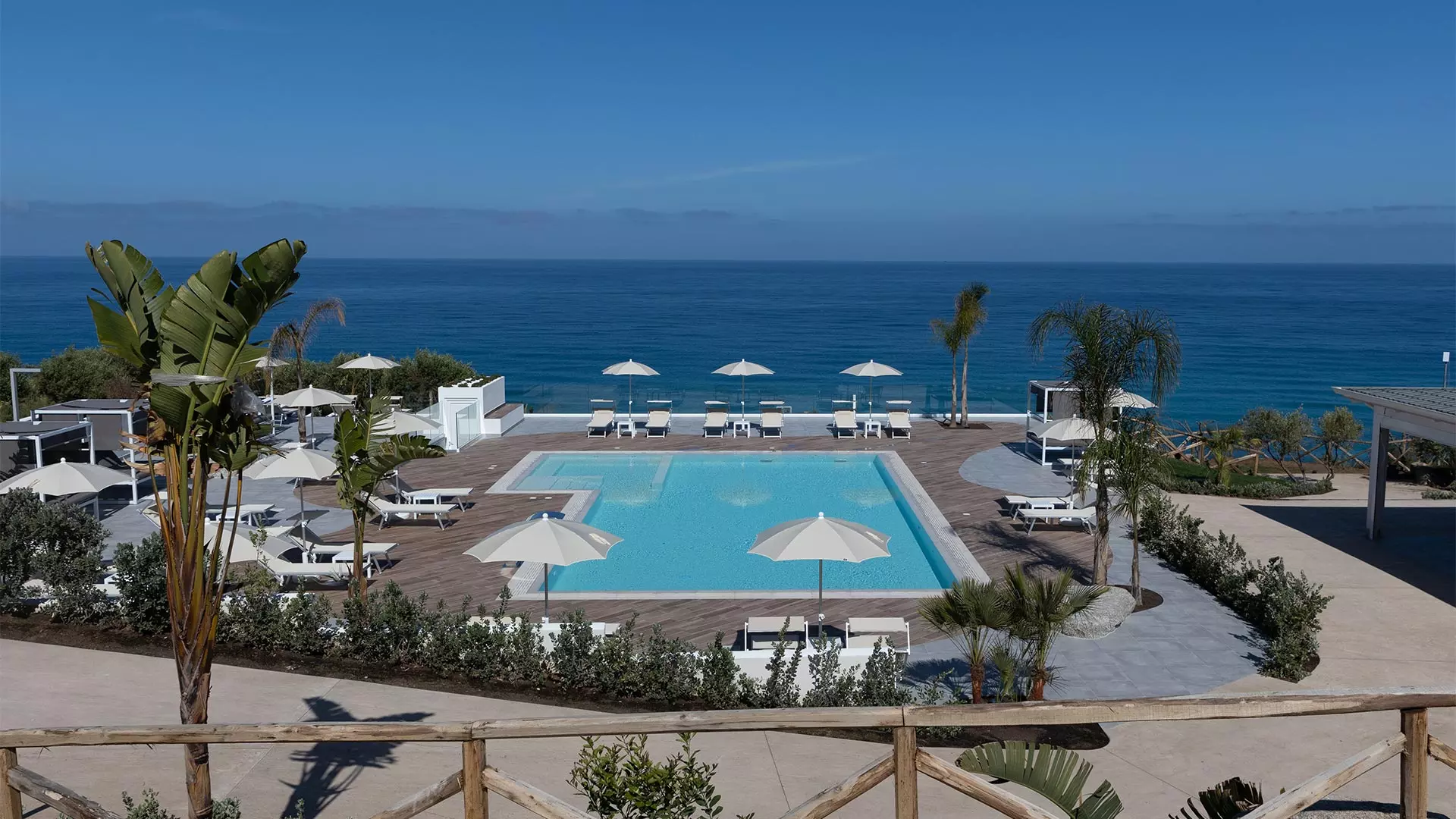 The comfort of our rooms and apartments, designed for your well-being.
The rooms and the apartments at Midenza are divided into small structures, to give you maximum tranquility and privacy.
In the shade of our verandas you can regenerate while admiring a breathtaking view, the blue of the sea as far as the eye can see will infuse you with energy and awaken intense emotions, offering you a harmonious setting where you can spend time with your children and dedicate a few precious hours to own well-being in our 4-star hotel in Capo Vaticano.
Every morning we carefully prepare your rooms. We also like to pamper you with small gifts from Calabria.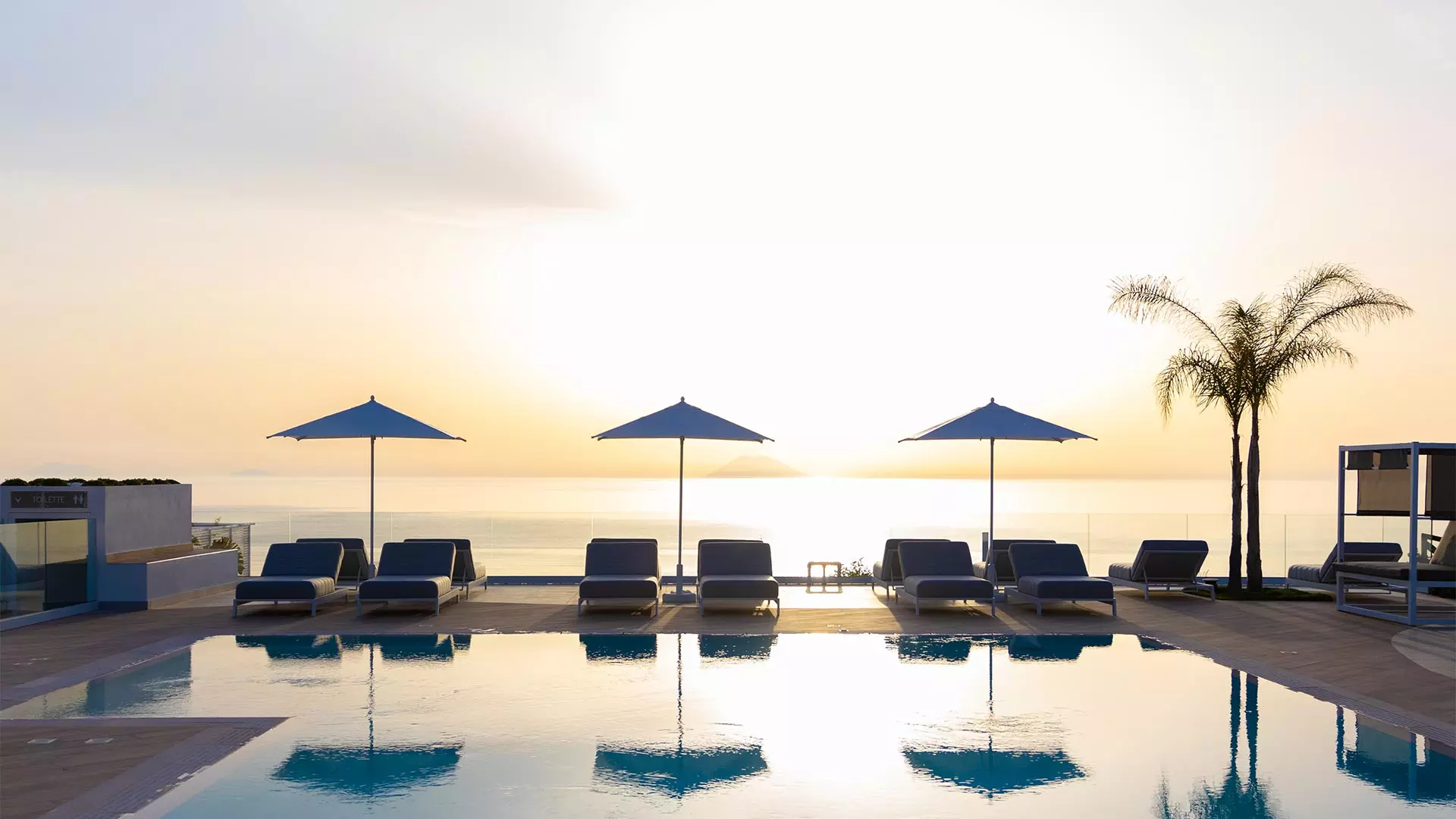 A dip in the blue of our sea and our swimming pool.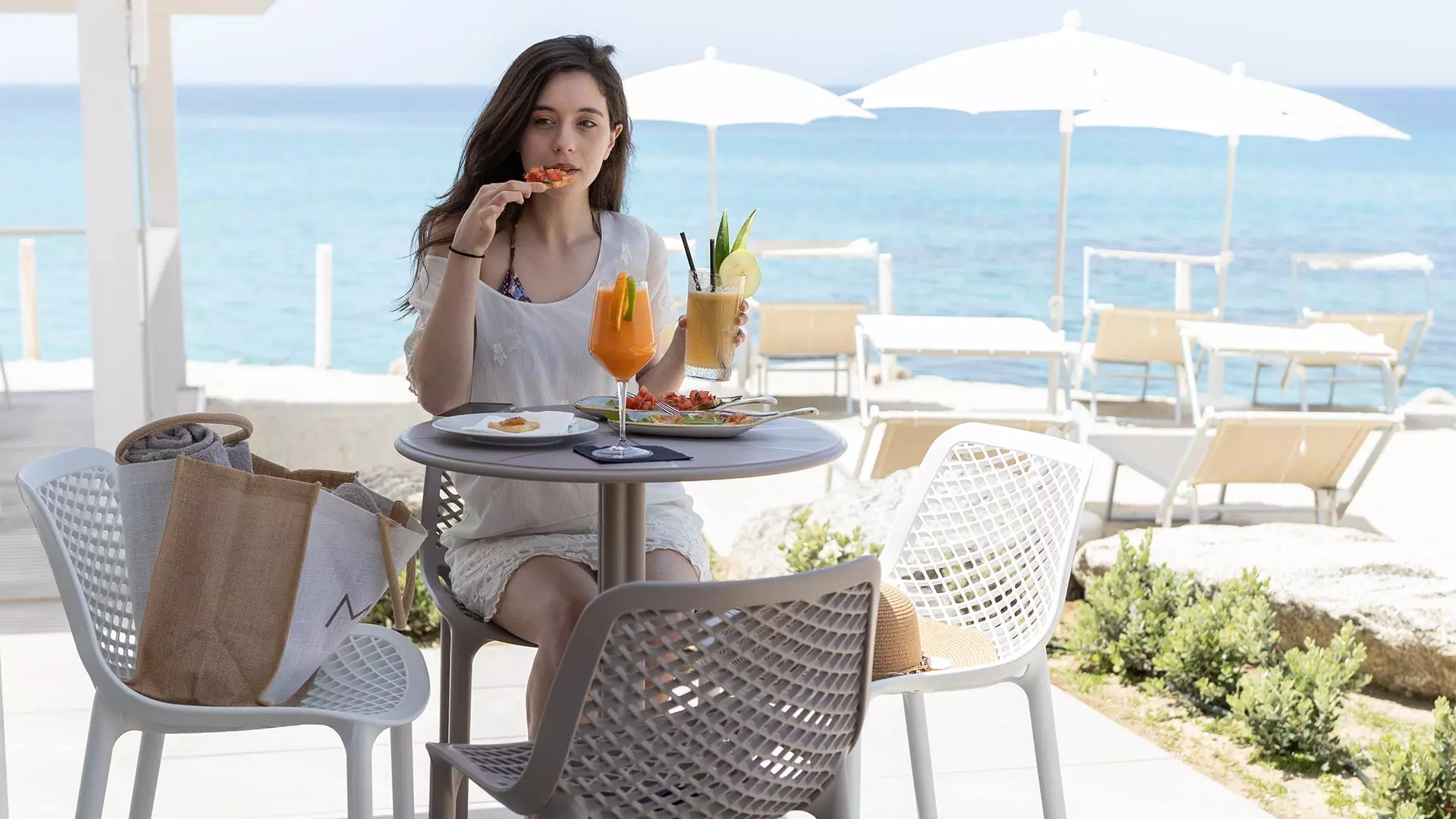 From our garden to our restaurant.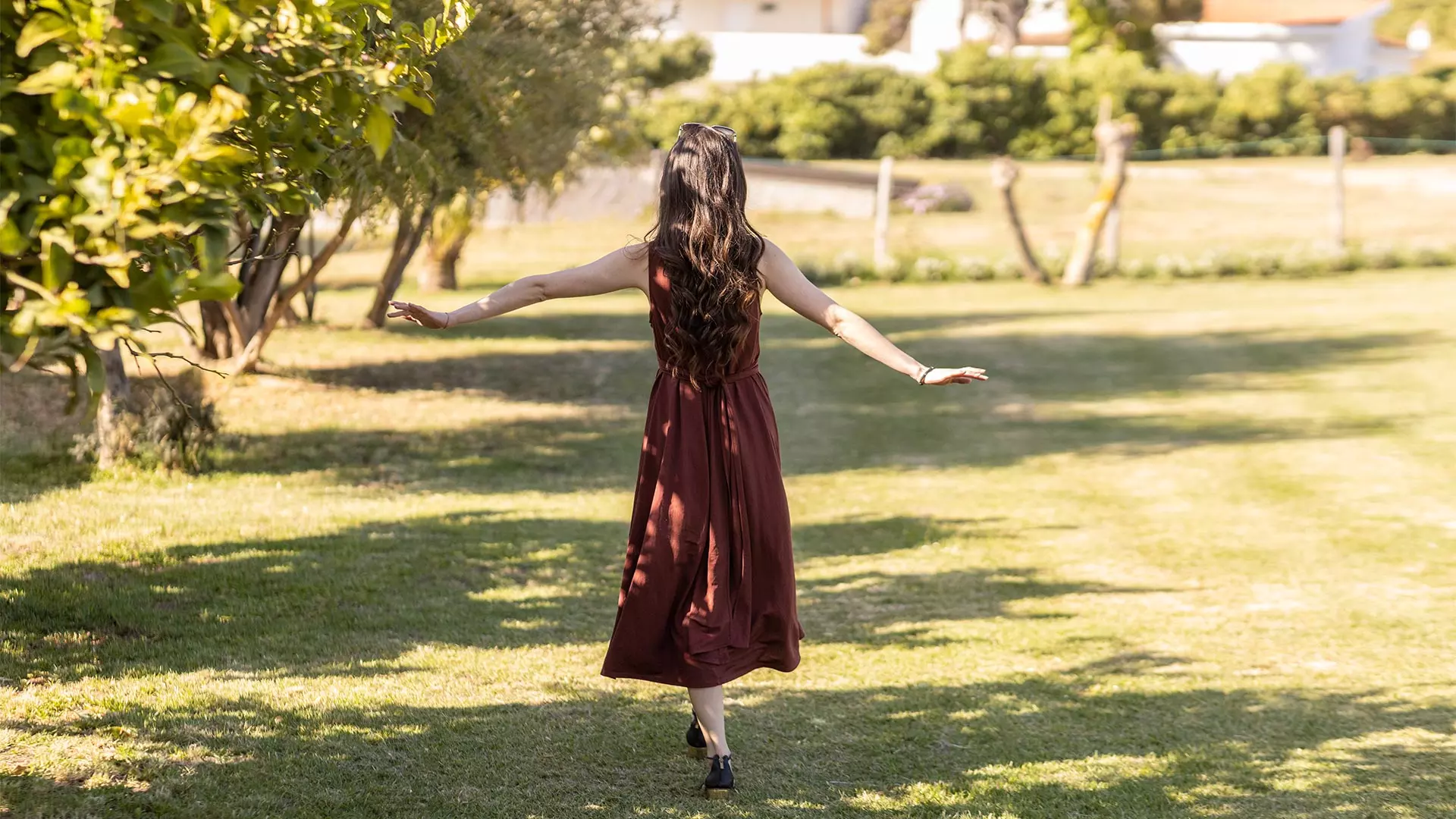 Fun and relaxation under the olive trees.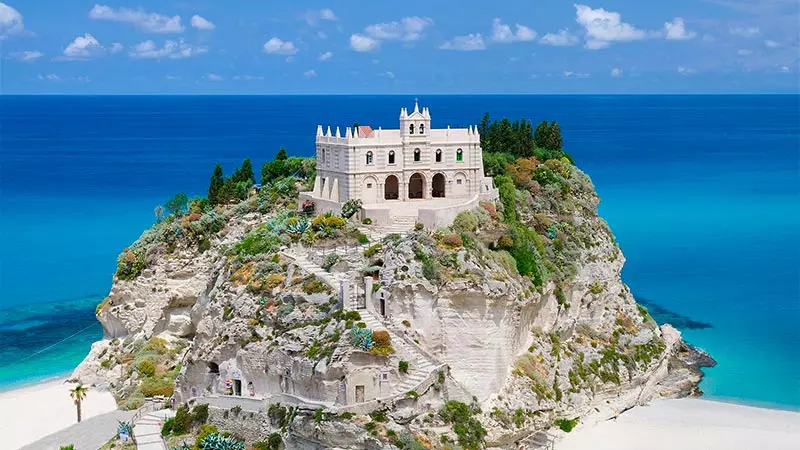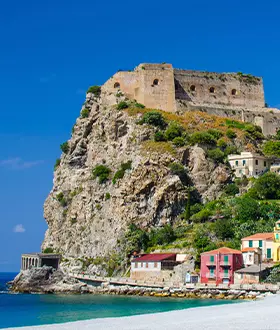 Culture wins in Calabria.
Tropea the winner of the 2021 Borgo dei Borghi Edition, is only 8 km from our 4-star hotel in Capo Vaticano, here you will find clubs, restaurants and noble palaces overlooking the sea. Walking through the winding alleys of its historic center, you will discover unexpected squares with wonderful churches and artisan shops.
Boat excursions to the nearby coves of Capo Vaticano, Tropea, Sant'Irene with the mythological Scoglio delle Galere, Baia di Riaci and seightseeing tours of Chianalea di Scilla, Serra San Bruno and Pizzo are unforgettable experiences for all lovers of the sea and of culture.
In just two hours by boat from Tropea you can reach Stromboli and the Aeolian Islands, or by car you can reach the Sila National Park or visit the famous Riace Bronzes in Reggio Calabria.
It will be our pleasure to advise you on the most interesting itineraries to discover our territory.